with iFace Technology from BTBP
Turn your customer's smart device into a personalized dermatologist.
Showcase a large range of products in AR(Augmented Reality). Beauty Widget takes into account the user skin tone when applying color cosmetics, that means no more complaints from customers saying the color does not match. This is the most functional AR beauty application in the market.
Learn what your customer's want and desire, have an A.I. catering to their every need at a speed no human can match. All of this at a price similar to the salary of one employee.
Works on Multiple Platforms & Multiple Devices
How to use this widget
Subscribe to license

Contact customercare@btbp.org

SDK(Software Development kit) will be provided

Online documentation

RESTful API with JSON format for easy data mining and easy account access across multiple devices

Develop application using the SDK

Sample app code using the SDK will be provided for reference

Contact support@btbp.org for any queries
How it works
Instructions before capture

Switch between front & rear cameras

Auto capture the best image

Beauty features simulation
BTBP Skin Color Calibration
ORIGINAL IMAGES
BTBP System: Fluorescent tube lighting
iPhone 4S: Indoor fluorescent lighting
iPhone 4S: Outdoor lighting
COLOR CALIBRATED IMAGES
3 different light sources
CALIBRATED SKIN SAMPLE AREA MEASUREMENTS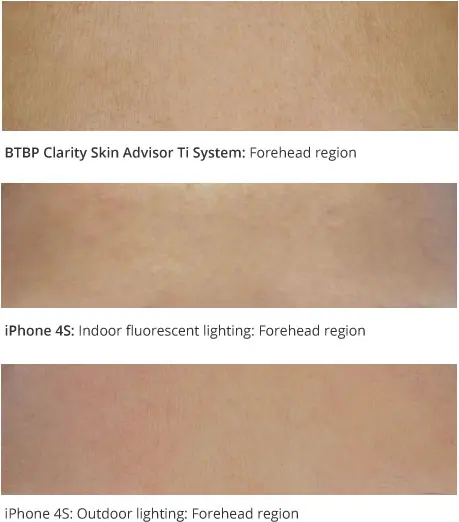 Features
LIVE FEATURES
BEAUTY FEATURES
---
---
Brochure
Beauty Widget Brochure